Published on November 14 2022
We're already in the middle of November – almost winter now... Luckily, we haven't had any frosts yet in Zurich, Switzerland (hardiness zone 7b), and looking back, autumn was relatively mild. We had plenty of rain with temperatures staying somewhere between 5C-15C (40F-60F).
Without frost there are still various plants blooming in my garden. Let's take a look at them.
Garden Bloggers' Bloom Day is a monthly blogging series, with people from all over the world featuring the flowers in their gardens. Go over and check out the other participants' blooming spectacles at Carol's May Dreams Gardens.

The Arbutus unedo 'Atlantic' looks marvelous right now. It has never bloomed more and has never been healthier than now. Obviously it loved the hot, dry summer.

Linaria purpurea has been growing on this allotment even before I took over. It is relatively well behaved, so I let it grow here and there and I even try to select nicer looking forms. This particular plant has been very floriferous this autumn.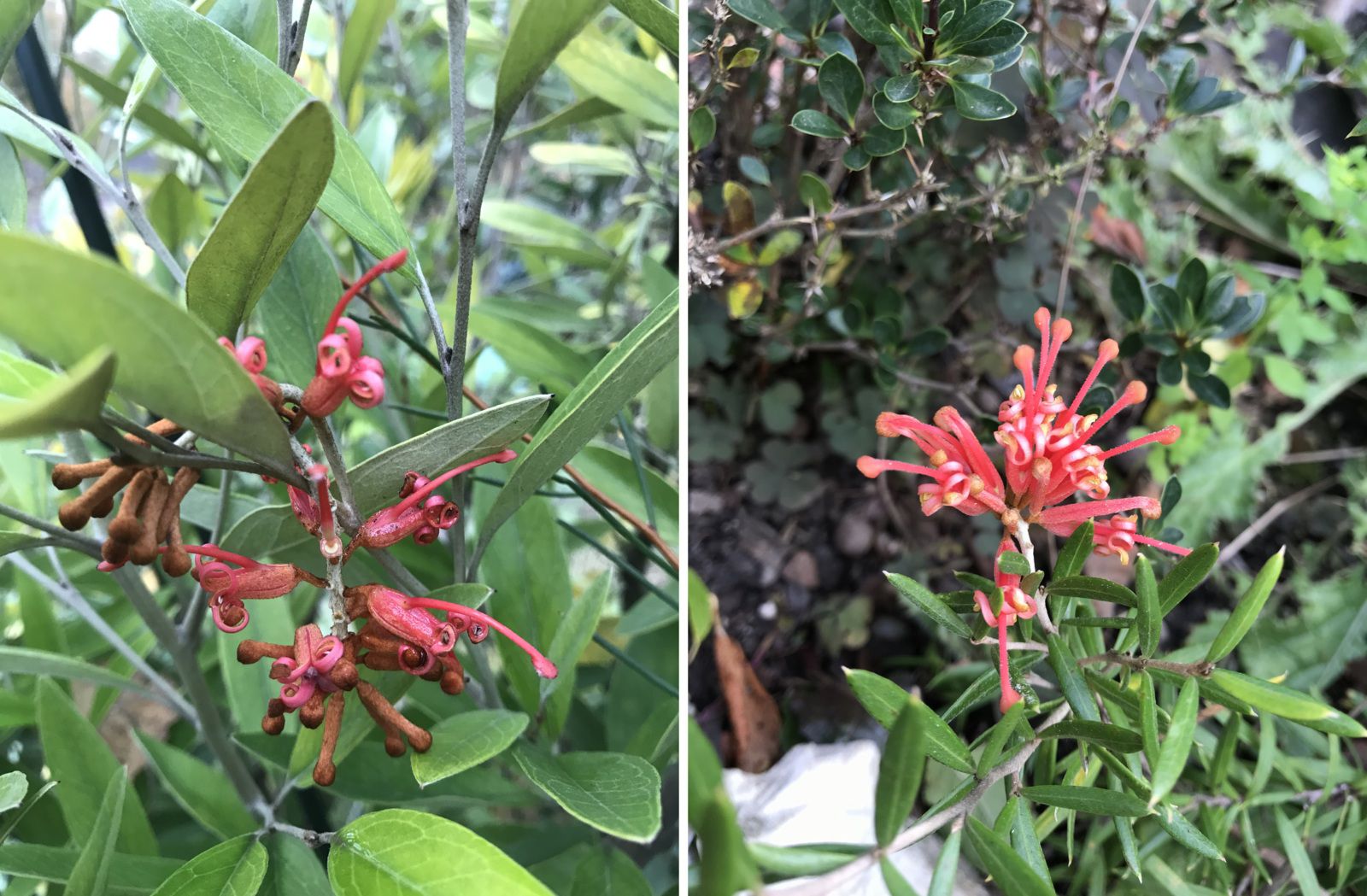 The Grevilleas provide some nice splashes of color during the cold season. I love how the blooms look like little sea creatures. Grevillea victoriae on the left, Grevillea 'Poorinda Constance' on the right.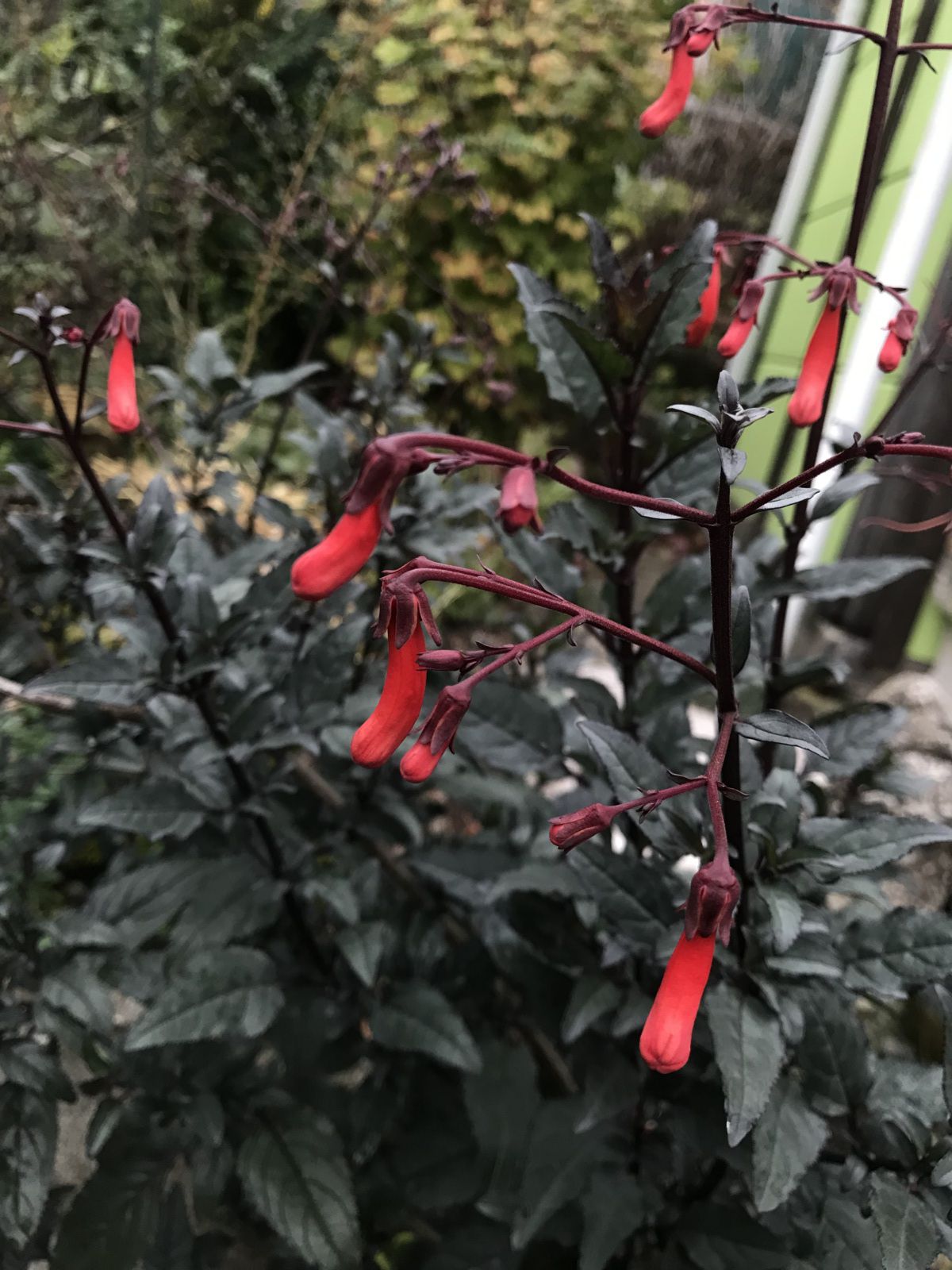 Phygelius 'Passionate' is the last Phygelius in my garden with blooms on it. The black foliage looks spectacular (though it greens up to an inky green during summer).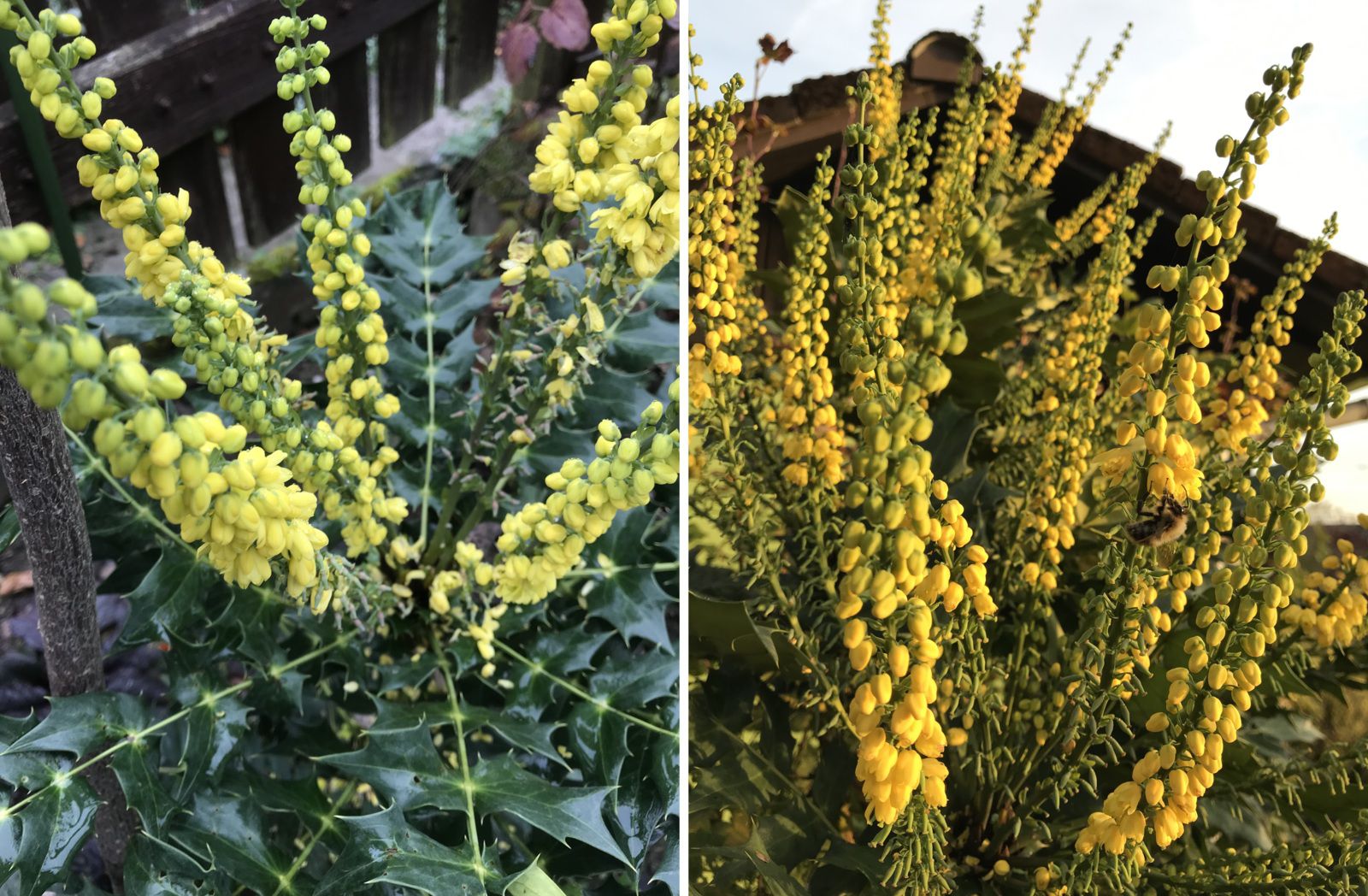 Mahonia x media brings a lot of color into the winter garden: Mahonia x media 'Charity' on the left, is flowering in its first year in my garden. My big Mahonia x media 'Winter Sun' (right), looks better with every year.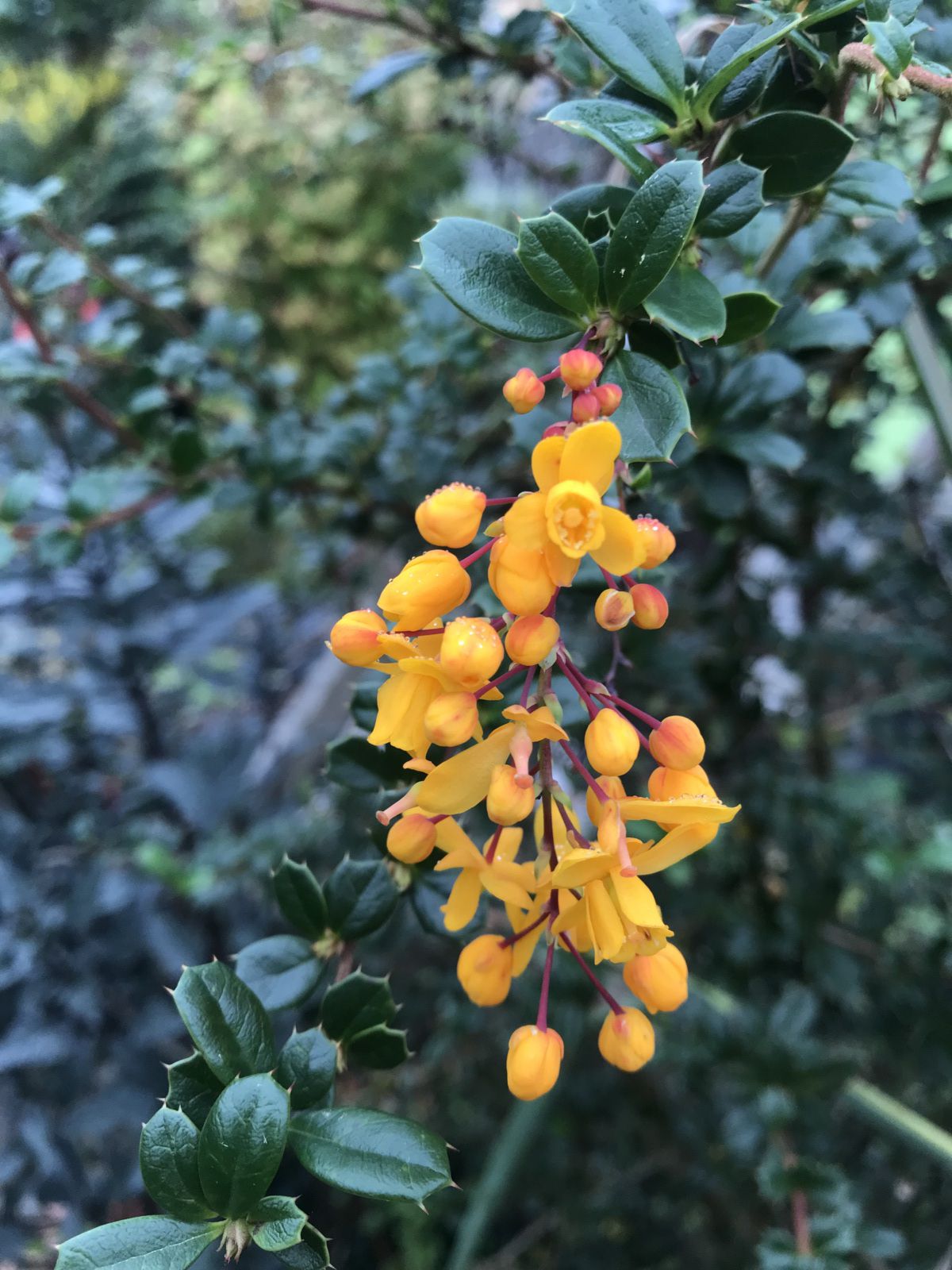 Berberis darwinii doesn't bloom as heavy right now as it does in spring, but I still very much appreciate those glowing flower clusters.

This Erodium (no I.D.) has been blooming for months as Erodiums tend to do. They are lovely, but for me they are short-lived, dying sometimes in summer for no apparent reason.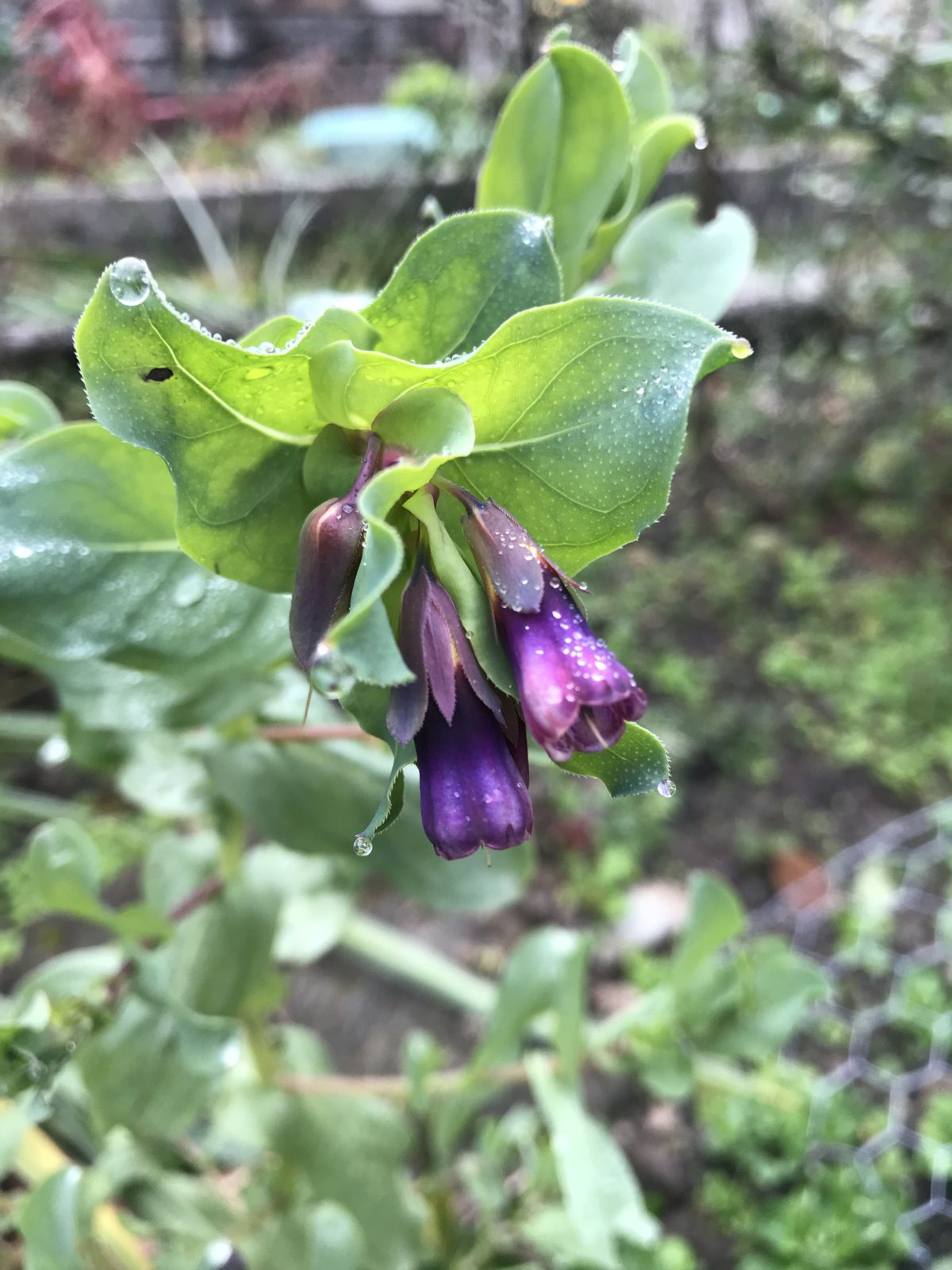 Cerinthe major var. purpurascens emerged very late in summer from self-sown seed.

Two winter-flowering Viburnums: Viburnum x bodnantense 'Dawn' (left) and Viburnum tinus (right).

Out of season blooms on a male Aristotelia fruticosa. They're tiny.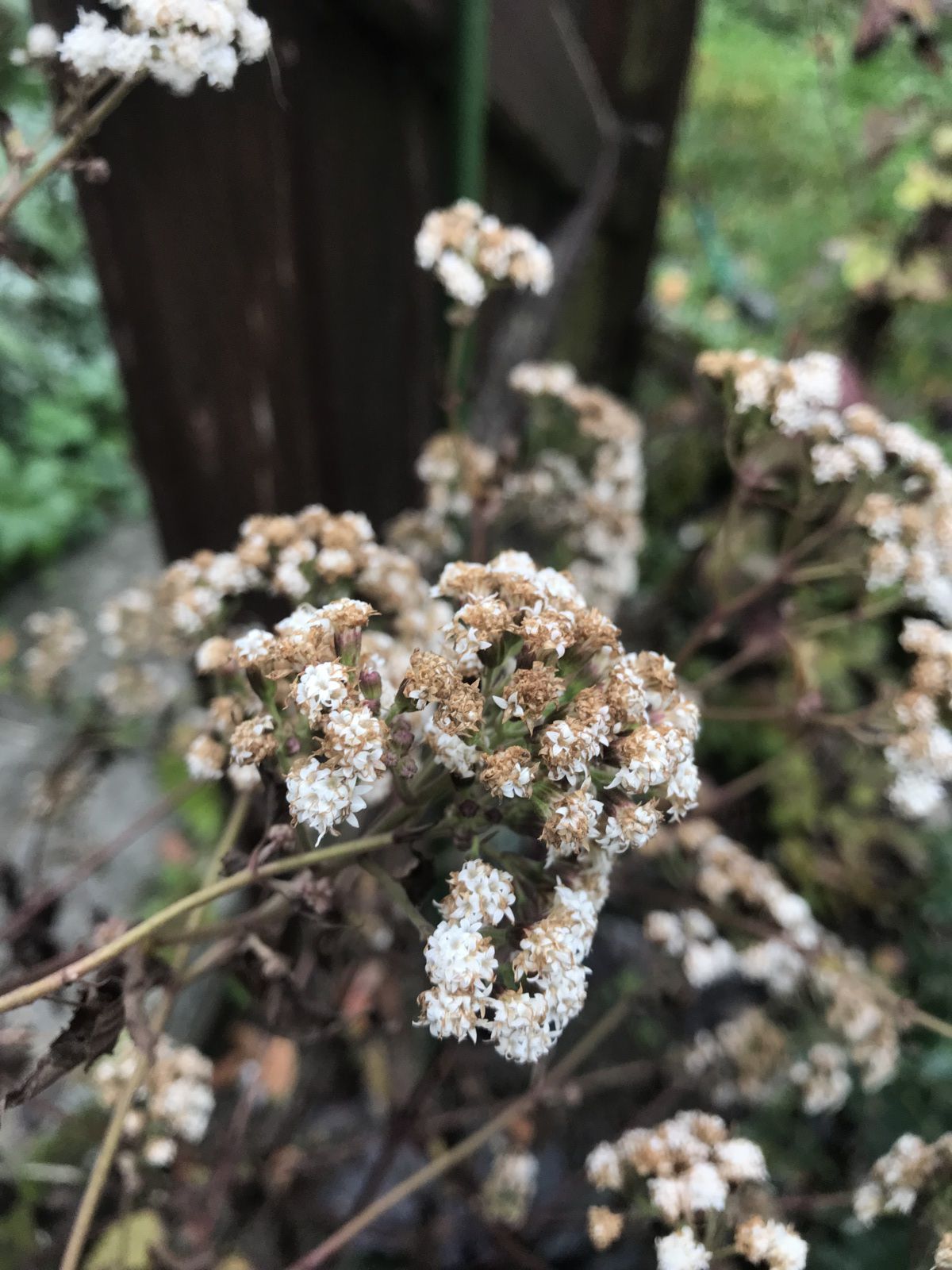 It's the first year I'm growing Eupatorium rugosum 'Chocolate', and I'm still undecided if I want to keep it. It doesn't die back gracefully, imo, but the emerging foliage in spring is wonderful.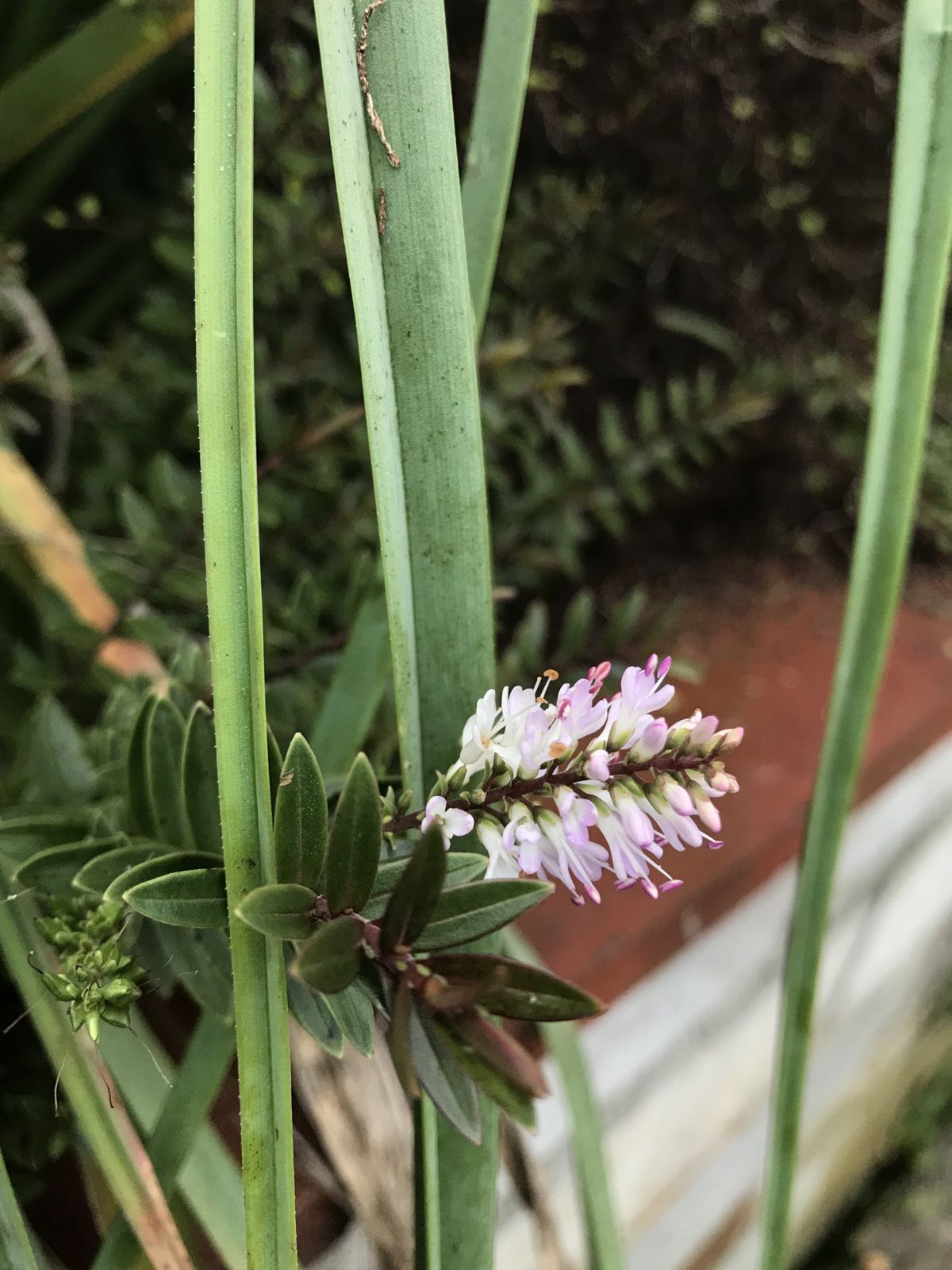 I bought this one as Hebe 'Champion' (which it is not). I'm guessing it's the similarly named, but very different looking Hebe 'Champagne'.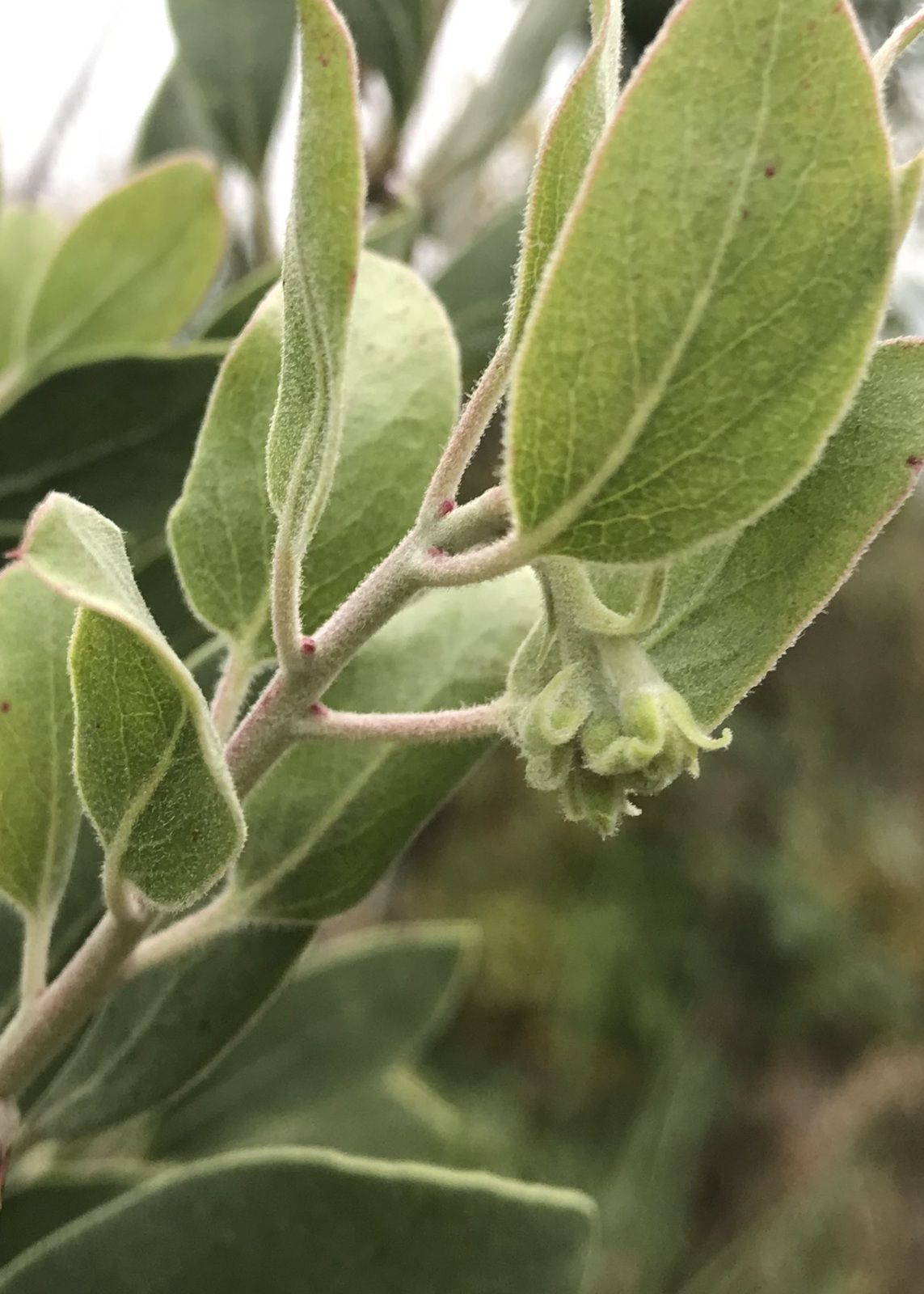 I'm very excited to see some blooms developing on Arctostaphylos manzanita, for the first time. This species seems tolerant of my climate and gardening conditions, with occasional summer rain and non-acidic soil. But it is slow growing for me, probably missing the summer heat of California. As I'm very much inspired by the PNW gardeners, and I always wanted to grow a shrubby Arctostaphylos, I got the plants very expensive from a specialized nursery in France three years ago and they've done fine so far, even through the very wet, cool summer last year.

The blooms of Zauschneria californica 'Olbrich Silver' are closed on cold, wet days.